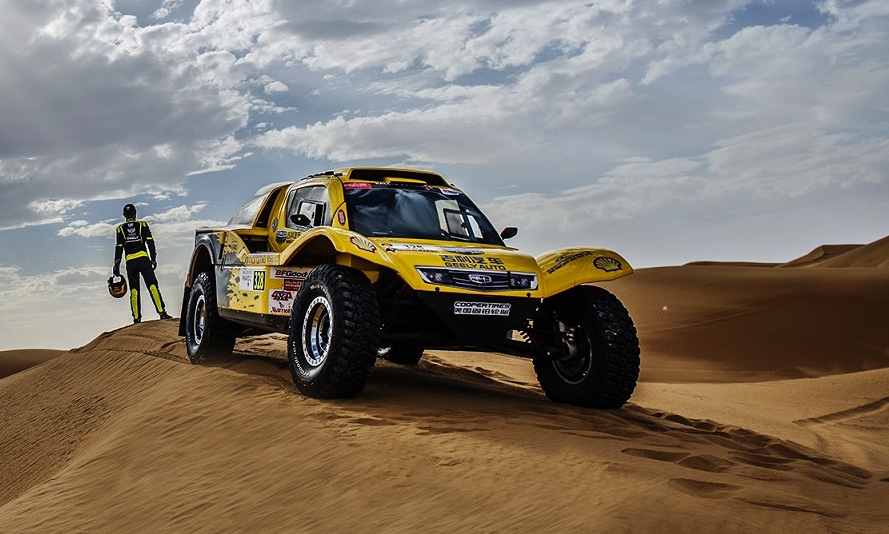 At the 2019 Dakar Rally, which starts in Peru on January 6, the Geely Auto Shell Lubricant Cooper Tire team and Asia's 'Off-road King' Han Wei will compete with a 100% methanol fuelled rally vehicle for the first time in the event's history. The vehicle, classified as a buggy, has been specially developed by Geely Auto and is entered in Class T1 which is for Improved Cross-Country Vehicles with 2WD.
Han Wei joined Geely Group Motorsports team in 2016 forming the Geely Auto Shell Lubricant Cooper Tire team to compete in off-road rally events around the world. Since joining Geely, his team has won the Taklimakan Rally on 3 occasions, took third place in the Silk Road Rally from Moscow to Xi'an, and first place in the Rallye du Maroc (T1.3 category).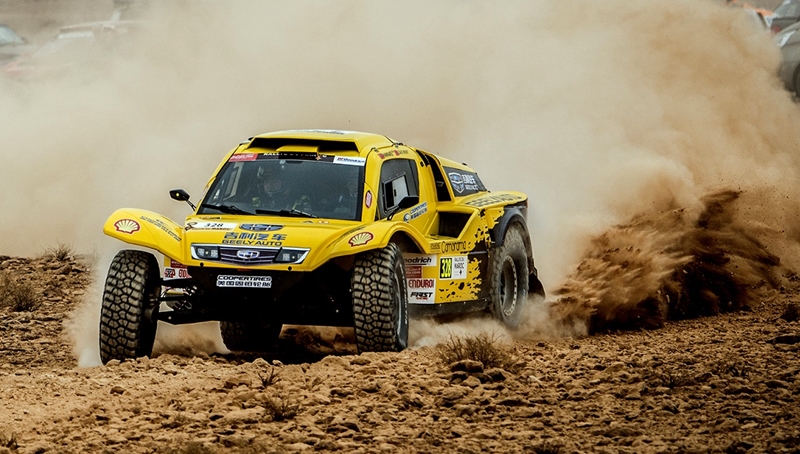 The methanol-fuelled buggy being tested during the Rallye du Maroc in October.
Geely's decision to enter a methanol-fuelled vehicle highlights its leadership in methanol technology. For over a decade, the carmaker has been actively researching and developing methanol-powered vehicles, as well as taking part in China's 'Methanol Vehicle Pilot Implementation Plan'. Since 2012, Geely Auto has provided over 90% of the pilot methanol vehicles for the plan. The methanol taxis have now been in operation for over 5 years, traveling nearly 1 billion kms.
In 2015, the Zhejiang Geely Holding Group also invested in Iceland's Carbon Recycling International which developed sustainable technologies turning excess carbon dioxide captured from power plants, factories, and other sources into clean methanol and commercializing the renewable fuel.
Methanol is considered a clean and efficient fuel which can be sustainably gathered. Compared with petrol or diesel, it produces less particulate emissions and burns more efficiently to allow vehicles to perform better and be more environment-friendly. In motorsports, methanol is used regularly due to its ability to handle higher compression ratios and produce more power.
Methanol can be obtained from transforming dirty coal to clean methanol or recycling carbon dioxide, a great way of removing excess greenhouse gases from the environment. Supporting and developing methanol technology is in line with Geely's pursuit of more efficient, more environment- friendly mobility, including in motorsports.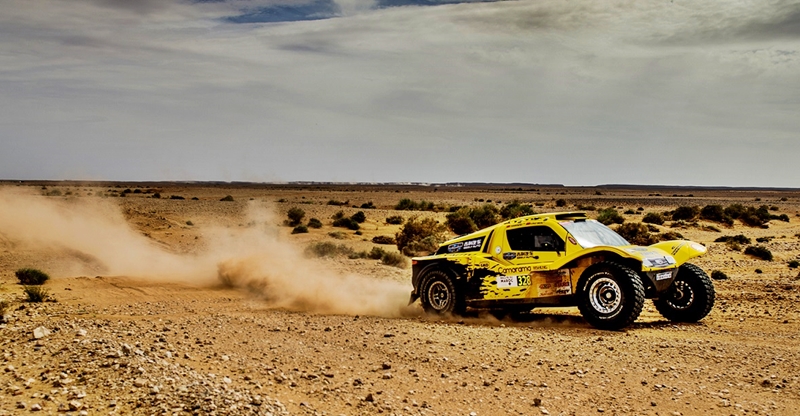 The coming participation in the Dakar Rally will not be the first for Geely Auto's methanol powered rally vehicle. In October this year, the team tested the vehicle during the Rallye du Maroc. The rugged terrain and harsh environment provided engineers with the perfect opportunity to test the reliability of the vehicle and identify any weak areas.