IGP's Methanol Park will be producing ultra-low-carbon Blue Methanol. But we have room for more than that.
Our co-located Carbontech Park is integrating beneficial-use carbon technology companies that can take maximum advantage of IGP's stream of produced food-grade CO2 as feedstock in manufacturing their stable, long-life products.
This combination of available industrial park acreage with a supply of 99.5% CO2 is simply not available elsewhere, and puts Carbontech Park in a unique position in this emerging field of science.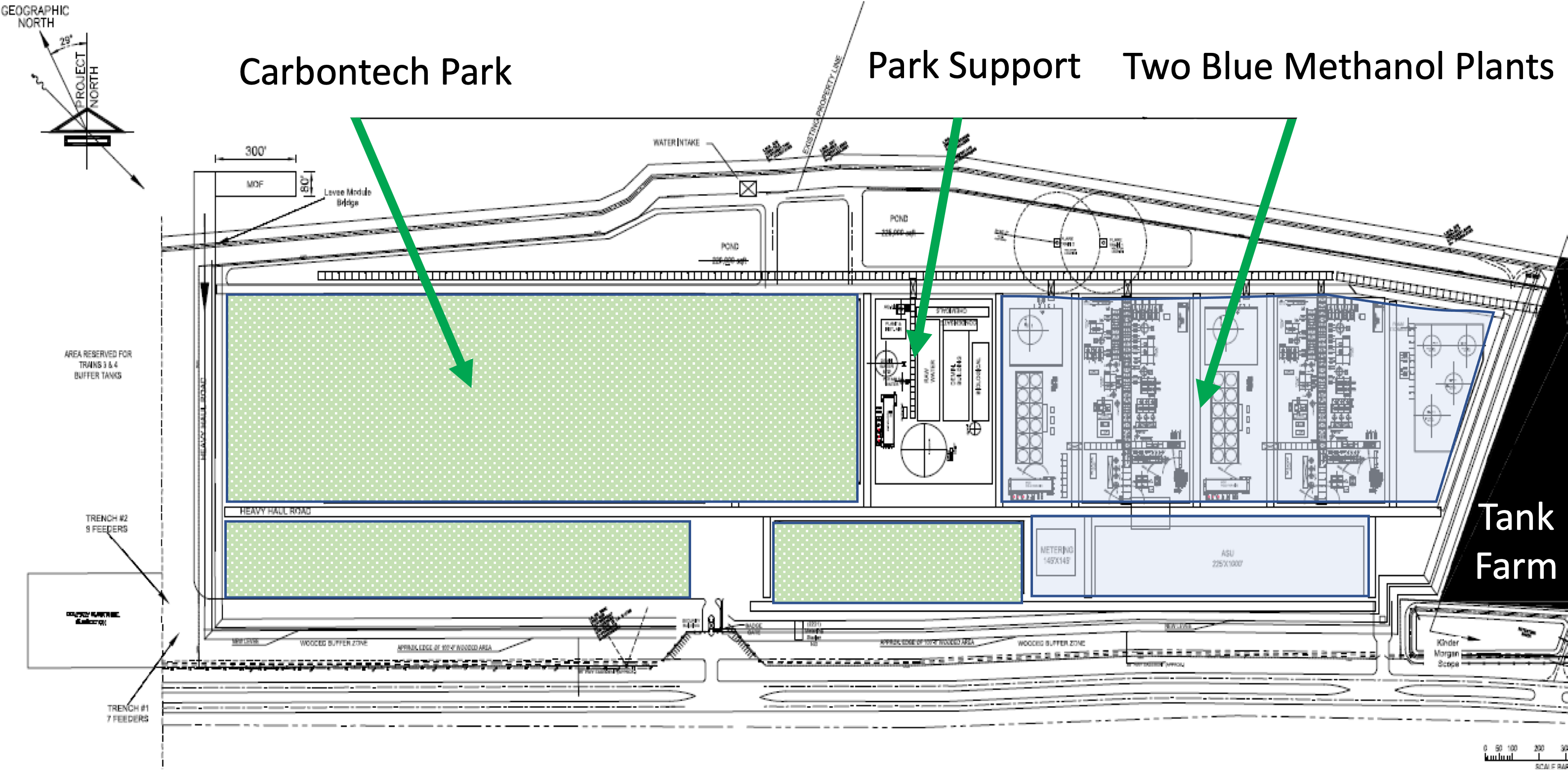 The emerging Carbontech sector promises to deliver hundreds of valuable products with the distinct advantage of sequestering carbon dioxide in the process. High-value uses include applications in Food, Pharma, Personal Care, and technical applications such as accelerated curing of concrete, production of pharmaceutical grade precipitated calcium carbonate, and carbon fiber reinforced polymer structural components.