The World's Lowest-Emission Ultra-Clean Blue Methanol Facility
IGP Methanol, LLC is developing a global-scale Blue Methanol production facility on the lower Mississippi River, 25 miles south of New Orleans in Plaquemines Parish and has secured world-class partners, all critical permits, and off-take LOI.
Environmental leadership is not new to IGP Methanol. The IGP team has dedicated the company to be a leader in a reduced carbon methanol marketplace since 2015, with a vision of "Building a legacy of clean chemicals and fuels." Within the past year, we have taken our commitment to the next level, developing the plans and partnerships needed to produce IGP Blue™ methanol, the lowest-carbon-emission industrial-scale methanol plants in the world. The "blue" terminology has migrated from the hydrogen sector where "blue hydrogen" refers to the production of H2 using conventional fossil fuel feedstock, but utilizing carbon capture utilization and storage (CCUS) technology to all-but-eliminate the emission of CO2 into the atmosphere
Working with our technology partner, Haldor Topsøe, IGP has applied Topsøe's ultra-low carbon hydrogen production technology to the methanol production process and is now moving toward what will be the first hydrogen-fired1 methanol plant in the world to produce blue methanol.2 Compared to a typical Steam Methane Reformer (SMR) plant that emits nearly 1 metric ton (MT) of CO2 per MT of methanol produced, the upgraded IGP Blue Methanol plant will emit only ≈0.05 MT of CO2 per MT of methanol produced, more than a 90% reduction in CO2 emissions.
Haldor Topsøe's Blue Methanol™ technology has evolved from decades of their advances in hydrogen production and CO2 recycling. IGP's Blue Methanol upgrade produces pure streams of hydrogen (H2) and carbon dioxide (CO2) from natural gas (CH4) and steam (H20).
Our plants will burn the pure hydrogen for heating requirements instead of burning natural gas, thereby eliminating CO2 emissions from our heaters and eliminating the need for expensive CO2 capture infrastructure to scrub and capture CO2 from the flue gas (saving an estimated cost of $130MM per plant).
The pure CO2 produced from the Blue Methanol technology will be a food-grade3 product that will be either delivered as a feedstock for a developing industry of carbontech products or directed for geologic sequestration.
Blue Methanol Is the Cost-Efficient Way to Decarbonize Methanol
IGP Blue Methanol will provide those we supply with an advantaged low-carbon product that reduces the carbon intensity of their operations. This can help them avoid potential carbon emission costs as well as enhance their market share potential among carbon-conscious buyers.
IGP's Low-Emitting Plants Avoid Substantial Carbon Costs
Annual Cost of CO2 Emissions ($ in Millions) based on annual CO2 emissions from production of 1.8 MMT of methanol, assuming $100/MT cost of CO2 emissions, per Major Oil Company's investment assumptions.
1. This is a proven approach chemical processes with dozens of units in operation round the world.
2. Haldor Topsøe Blue Methanol is a trademark of Haldor Topsøe
3. ≥99.5% purity. Compressed Gas Association CGA G-6.2-2004
Haldor Topsoe (HT)'s standing in the market today is based on in-house development work carried out in close collaboration between R&D, Catalyst and Technology Departments. This work has produced a row of unique methanol catalysts, the latest being MK-151 FENCE characterized by having the highest activity and durability available in the market.
35 complete methanol synthesis units are in operation. HT's AutoThermal Reformer (ATR) for converting natural gas into chemical feedstock is the largest, most reliable and efficient in the market.
Building on this experience, Haldor Topsøe's Blue Methanol™ technology sets a new benchmark for this lowest-emission, ultra-clean facility.
Linde plc is a leading industrial gases and engineering company with market capitalization of approximately USD 90 billion (EUR 78 billion) and 2017 pro forma sales of USD 27 billion (EUR 24 billion). The company employs approximately 80,000 people globally and serves customers in more than 100 countries worldwide. Linde plc delivers innovative and sustainable solutions to its customers and creates long-term value for all stakeholders.
The company is making our world more productive by providing products, technologies and services that help customers improve their economic and environmental performance in a connected world.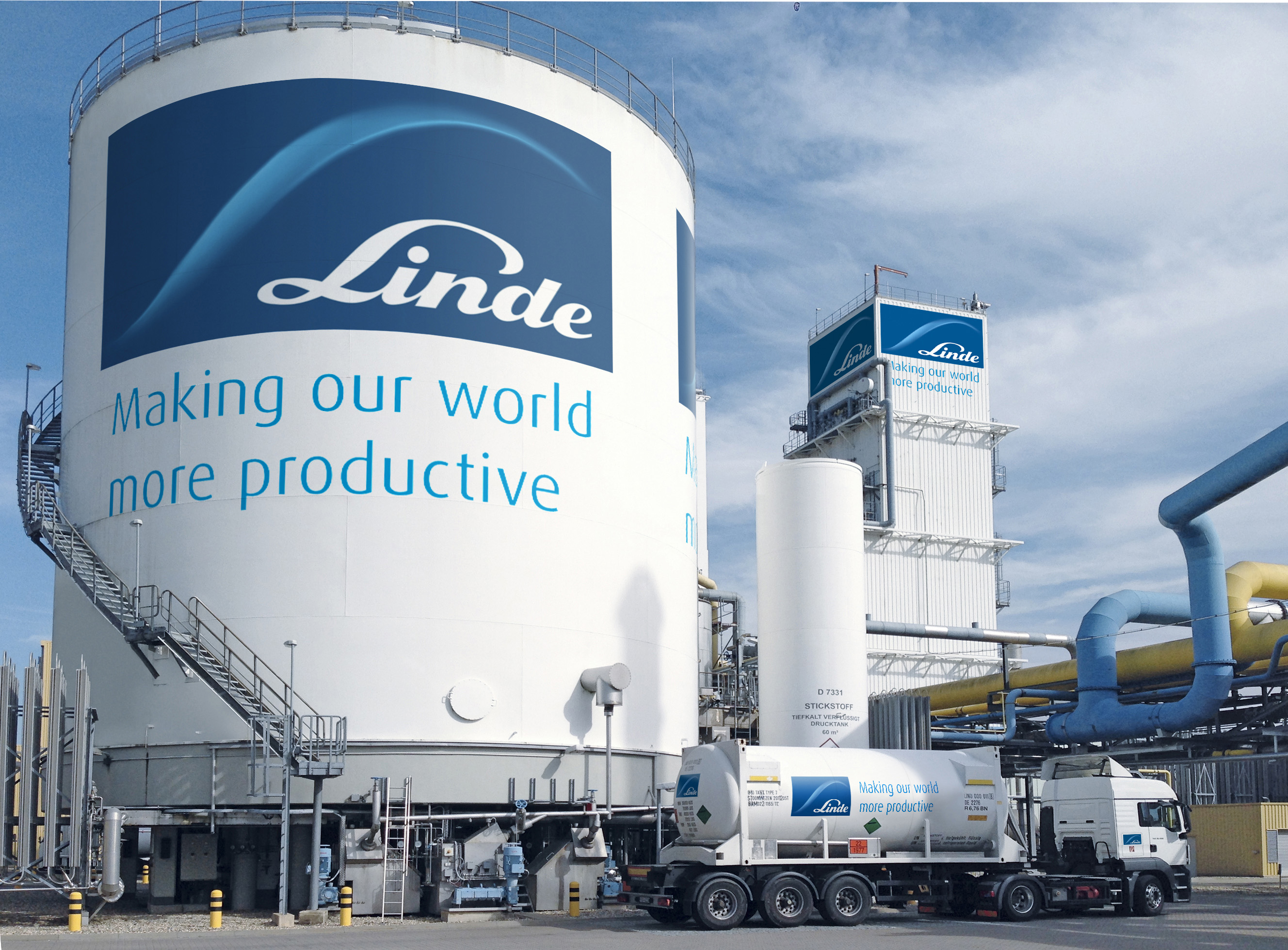 Veolia helps cities and industries around the globe to manage, optimize and make the most of their resources. The company provides an array of solutions related to water, energy and materials – with a focus on waste recovery – to promote the transition toward a circular economy.
Veolia's 169,000 employees are tasked with contributing directly to the sustainability performance of customers in the public and private sectors, allowing them to pursue development while protecting the environment. Veolia plans to build and operate the water treatment plant for IGP. "Veolia is very pleased to be a team member in the development of this world-class methanol plant.  Using our experience and expertise, we will develop a series of water treatment systems to support the plant's desire to maximize internal plant water recycle, which in turn will minimize the amount of fresh makeup water demand for the plant.  As a company focused on 'Resourcing the World,' we embrace projects that exemplify good environmental stewardship and the development of a circular economy."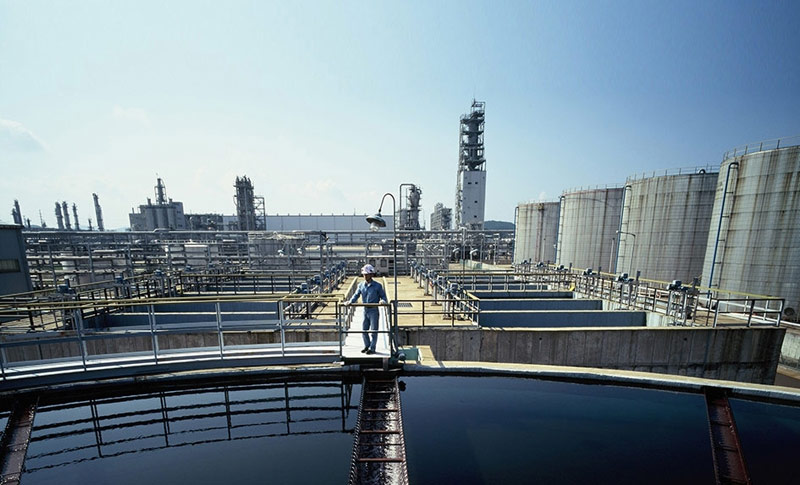 Entergy Corporation is an integrated energy company engaged primarily in electric power production and retail distribution operations. Entergy owns and operates power plants with approximately 30,000 megawatts of electric generating capacity, including nearly 10,000 megawatts of nuclear power. Entergy delivers electricity to 2.8 million utility customers in Arkansas, Louisiana, Mississippi and Texas. Entergy has annual revenues of approximately $11.5 billion and more than 13,000 employees.
Entergy intends to build a dedicated electrical substation at our site and guarantee the major electrical supply requirement for the complex.