Unlike the LPG, which can explode if it catches fire, the methanol canister will burn out without any explosion.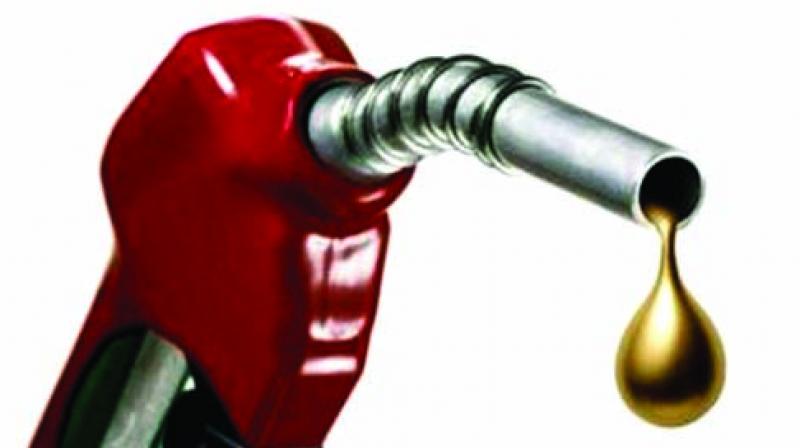 Guwahati: In a significant way forward, a public sector unit of the Assam government is going to roll out India's first methanol-based alternative cooking fuel, which will be 30 per cent cheaper than the conventional LPG besides being clean and green as well as easily transportable.
China and Israel have been using methanol as cooking fuel for long, but it is the first time in India that Assam Petrochemicals Ltd will launch the commercial production of methanol-based cooking fuel under NITI Aayog's flagship programme, "Methanol Economy".
It will not only help in mitigating the environmental hazards of a growing economy, but will also provide households an alternative to look beyond the ever-increasing fuel price, including cooking fuel.
Assam Petrochemicals Limited (APL) chairman Jagadish Bhuyan told this newspaper, "This is going to be a revolution. The pilot project will be launched  at our Namrup methanol plant (Dibrugarh district) with a limited distribution of the stove and the methanol canister. We expect to start commercial operation soon."
Pointing out that technology for the canister and the special burner has been provided by Sweden, Mr Bhuyan said that the methanol cooking fuel will be available in canisters of 1.2 kg capacity each, which will be priced at around Rs 32 and about 18 of them would be equivalent to one conventional domestic LPG cylinder.
In contrast to the present cooking fuel being used in liquefied gas form, the methanol fuel will come in vapour form.
Unlike the LPG, which can explode if it catches fire, the methanol canister will burn out without any explosion.
APL is jointly owned by Oil India Limited (49 per cent stake) and Assam government and it is using natural gas supplied by the oil company as the feedstock for methanol production. At present, the Namrup plant produces 100 tonnes of methanol per day. The ongoing expansion of the plant will push production by 500 tonnes per day by September next year. Besides APL, there are four other producers of methanol in India.
Methanol is a clean burning fuel which can replace both petrol and diesel in transportation and LPG, wood, kerosene in cooking.
It is a scalable and sustainable fuel that can be produced from a variety of feedstock like natural gas, coal, biomass, municipal solid waste and CO2.
The concept of "Methanol Economy" is being actively pursued by China, Italy, Sweden, Israel, the US, Australia, Japan and many other European countries. Ten per cent of fuel in China in transport sector is methanol.
Methanol burns efficiently in all internal combustion engines, produces no particulate matter, no soot and causes near-zero pollution.
The methanol cooking fuel project is also expected to be a game-changer for Assam Petrochemicals Ltd, India's first natural gas-based petrochemicals company, which has undertaken a Rs 1,337-crore expansion project to produce 600 tonnes of methanol and 325 tonnes of formaldehyde per day by September 2019.