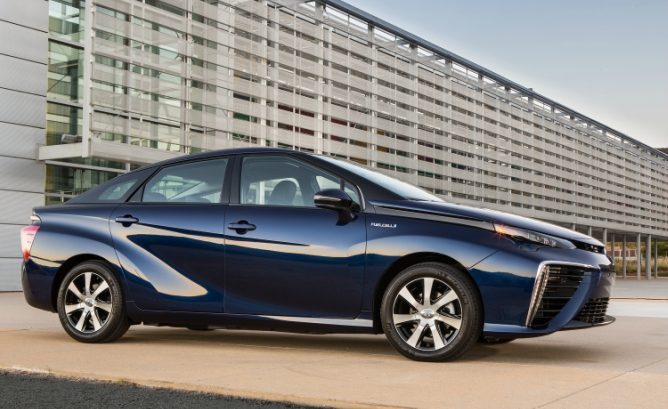 The total sales mark for global hydrogen fuel cell vehicle sales is inching close to 6,500.
According to Information Trends, a Washington, DC-based market research and consulting firm, in its soon-to-be-released "Global Market for Hydrogen Fuel Cell Vehicles, 2018" report, 2013 to 2017 saw a total of 6,475 hydrogen fuel cell vehicles sold. 2017 alone saw double the number of total sales from 2013-2016, marking snail-like yet notable progress.
Other report findings cite Toyota has obtained the lion's share of sales, with 76 percent of hydrogen fuel cell vehicles sold, followed by Honda at 13 percent and Hyundai at 11 percent. On the regional side, the U.S. accounts for 53 percent of all sales, followed by Japan at 38 percent and Europe at 9 percent.
Other automakers, including not limited to Kia, Mercedes-Benz, and BMW, have also dabbled in hydrogen fuel sales, albeit with minimal reference in Information Trends' announcement.
Hydrogen fuel cell vehicles work by combining hydrogen and oxygen to create electricity, which powers an electric motor. Its been touted for its shorter recharging times than plug-ins, backed by recent projects such as Hyundai's NEXO SUV and Toyota's limited-market Mirai, which topped 3,000 sold units in Calif. last Jan.
However, low sales plague the technology due to a lack of refueling infrastructure, with the most concentrated in Calif. albeit with ongoing development in New York and Boston.